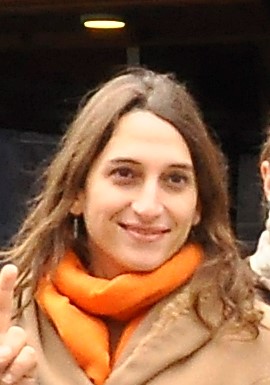 Lecturer at the Department of Basic Pharmaceutical Sciences
Duygu Abbasoğlu graduated from Ankara University, Faculty of Science, Department of Biology in 2007. In 2009, she received her master's degree from Ankara University Institute of Science, Biology Department with her thesis titled "The Genetic Nature of Multidrug Resistance in Salmonella enterica Subspecies enterica Serovar Infantis Strains". She started working as a specialist at Anadolu University in 2011. In 2018, she completed her doctoral thesis titled "Pharmacogenetic and Pharmacoepigenetic Factors Affecting Irinotecan Drug Response in the Treatment of Colon Cancer", and received her doctorate from Anadolu University, Institute of Science, Biology Department, Molecular Biology Department. She has been a researcher in various projects. She was also an invited researcher at the Center for Clermont-Ferrand Jean-Perrin, Department of Oncogenetics, Center for Biomedical Research and Evaluation, France.
She started working at Near East University in 2022. She is responsible for the "Cancer biology" and "Pharmacogenomics" courses. She conducts research on pharmacogenetics, pharmacoepigenetics, gene regulation and the relationship between science and society.